Fire, Heat and Smoke Detector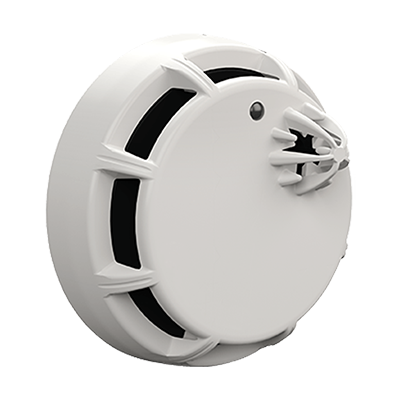 The PAD200-PHD is a listed Analog Addressable smoke sensor and a rate of rise and/or fixed temperature heat sensor compatible with fire alarm control panels that utilize the Potter Addressable Device (PAD) protocol.
The PAD200-PHD is a low profile smoke/heat sensor with a wide sensitivity range. The heat sensing portion utilizes a proven thermistor for accurate and reliable heat detection. The sensor and base (not included) are made of a durable plastic in an off-white color to blend in with the ceiling.
Quick View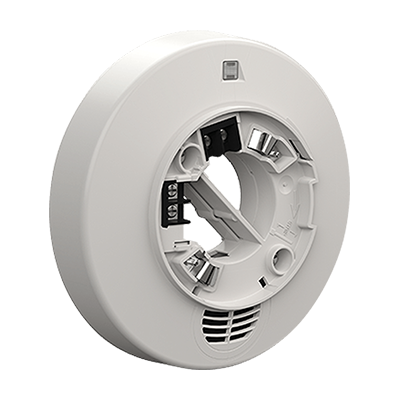 The Addressable Sounder Base 6" (PAD100-SB) is a sounder base that may be utilized in a variety of applications. The base has a locking feature for the sensor that may be used or removed in the field. Once the head is removed, the sounder is accessible in the bottom of the unit.
Quick View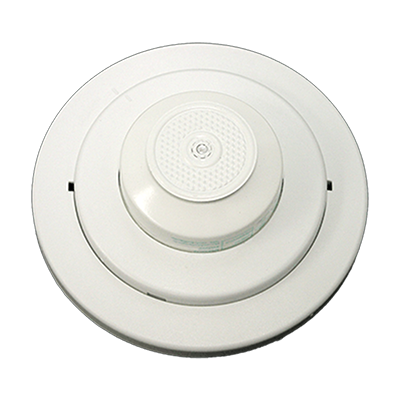 The THERMOFLEX® CR Series standard heat detectors are available in single or multiple circuits with open or closed contact configurations. THERMOFLEX® CR Series detectors are available in 135°F, 165°F, 200°F, and 285°F versions. Standard temperature is 165°F, if an alternative temperature is needed please contact us for a quote.
The CR Series detectors are combination Rate-of-Rise and Fixed Temperature. The Rate-of-Rise function allows the detector to operate when the temperature at the detector increases at a rate of 15°F per minute. The Fixed Temperature portion will cause the detector to operate when it reaches the applicable temperature. The Rate-of-Rise portion of the detector is restorable; however the Fixed Temperature portion is non-restorable.
Quick View