Leader in pre-engineered fire suppression technology, Cease Fire, is now authorized to sell six waterless fire suppression systems with Underwriters Laboratory's (UL) mark of approval. This listing meets the requirements for UL's stringent testing criteria for the United States (denoted with the mark "UL") and Canada (denoted with the mark "ULC").
For over a century, UL has developed standards, conducted fire safety testing, granted product certification and performed research programs. Their technical expertise, testing capabilities and portfolio of product certifications, together with their global reach, enables UL to be a trusted name world-wide.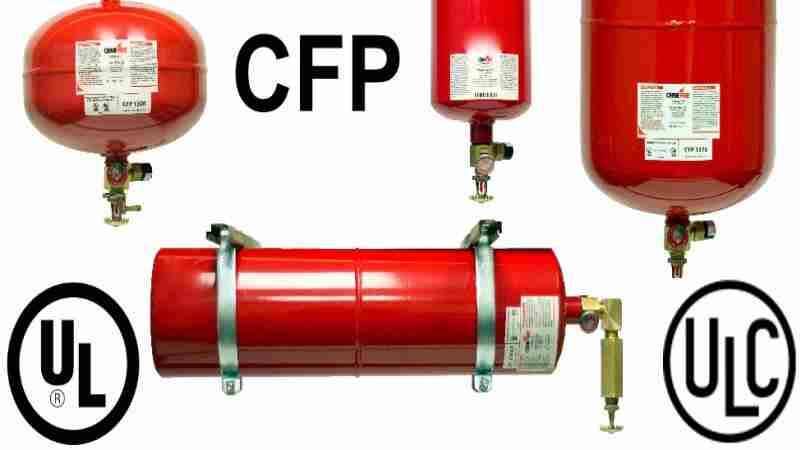 Fire extinguishing systems are reliant on the integrity and compatibility of their components, from the cylinders that store extinguishing agents to the detection, actuation, and discharge devices. Cease Fire tests to UL-developed safety and performance standards for extinguishing systems that are designed, installed and maintained in accordance with NFPA standards. Certified components are correlated to the applicable standards.
Businesses, consumers and regulatory authorities around the world know and trust UL's safety certifications. Companies sharpen their competitive edge by leveraging UL's unrivaled safety science expertise to differentiate their products in the world marketplace through their end to end safety certification services for global markets.
Established in 1986, Cease Fire is devoted to eliminating death, injury, property and economic loss due to fire, electrical and related hazards. With Cease Fire's six newly UL Listed products – CFP 6750, CFP 3375, CFP 1700, CFP 1300, CFP 1100 LP, and the CFF 800 –customers can be protected twenty-four hours a day with the most trusted fire safety certification mark on the planet.