When you think of installing a fire suppression system, you probably think about pipes, plumbing, and how much it is going to cost you to get all of that installed in your building. The price is often very high and can cause you to wonder if it's really worth it to build such an expensive system.
Fortunately, there is another way. Cease Fire manufactures clean agent fire suppression units that can address any size room. There's no plumbing or piping involved; every unit is completely self-contained. This makes them extremely simple to install and allows you to create a very flexible system to suit your needs.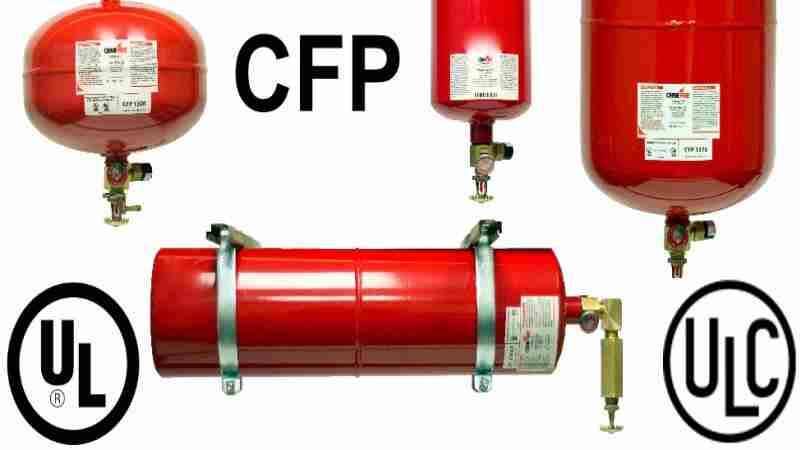 When our customers want to utilize a clean agent fire suppression system, 90% of the time they want Heptafluoropropane (trade names: FM-200, HFC-227ea, and Fe-227ea). Occasionally there is a need for other clean agents, such as Halon (also known as Halon 1211 bromochloridifluoromethane CF2ClBr, Halon 1301 bromotrifluoromethane CBrF3, haloalkane or halogenoalkane) or Novec 1230 fire protection fluid. Halon is mostly outlawed due to its ozone depleting properties, but it is still allowed to be sold into some specific fields - like aeronautics. Cease Fire is one of a handful of companies nationwide that can still legally manufacture and sell Halon systems.
We are the only manufacturer of self-contained fire suppression units that offer three distinct suppressant choices, one being clean agent. Our unique approach can save you both time and money, not to mention protecting your valuable assets. If you'd like a quote or just want to find out more, contact us at 1-888-232-7334, or click on the "Request Quote" button below.